Skip to Main Content
It looks like you're using Internet Explorer 11 or older. This website works best with modern browsers such as the latest versions of Chrome, Firefox, Safari, and Edge. If you continue with this browser, you may see unexpected results.
Introduction
This guide contains a variety of resources to support your studies. You can search the library catalogue to find books and individual journals, e-resources including databases will help you find more in depth research articles and information.
News and Announcements
Conversations with Changemakers: Mr. Sultan Ali Allana, Chairman HBL
On November 19th, 2021, Mr. Sultan Ali Allana - Chairman HBL was in conversation with Dr. Alnoor Bhimani, Honorary Dean SDSB as part of the "Conversations with Changemakers" series. The session was attended by LUMS leadership, faculty, and students who engaged with the Chairman about the HBL journey, its initiatives on digitisation and technology, as well as development finance and thought leadership.
University of Baltistan Delegation visits SDSB

Lahore University of Management Sciences recently entered a partnership with the University Of Baltistan, Skardu. This includes an exchange programme of 150 students from both universities, as well as research and teaching collaborations in Green Energy, Water Management and Entrepreneurship. On Friday, 17 December, 2021 a delegation from the University of Baltistan visited Suleman Dawood School of Business for a tour of the facilities. The delegation visited various offices at SDSB and was briefed on operational activities by representatives from respective units.
Guest Speaker Session: Mr. Faisal Sheikh
On December 16, 2021, MBA students attended a guest speaker session featuring Mr. Faisal Sheikh, partner at Bain & Company. Mr. Sheikh is based in Bain & Company's Middle East office. He is a core member of Bain's EMEA Consumer Products practice, as well as a core member of the firm's Family Business practice. His diverse management consulting experience includes strategies that work for leading businesses.
Librarian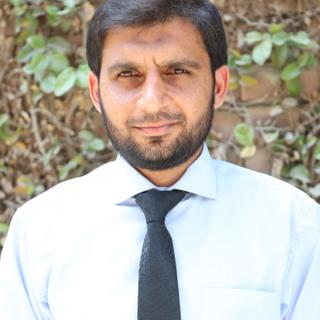 Waqar Aslam
Off Campus Access
LUMS Library provides virtual access to its resources, i.e. databases, eBooks and journals etc. Click Below to Get Off-Campus Access.