Skip to Main Content
It looks like you're using Internet Explorer 11 or older. This website works best with modern browsers such as the latest versions of Chrome, Firefox, Safari, and Edge. If you continue with this browser, you may see unexpected results.
Welcome to the Finance LibGuide
This subject guide highlights some key resources for research on brand management. It includes both library resources and freely available web resources.
Off Campus Access
LUMS Library provides virtual access to its resources, i.e. databases, eBooks and journals etc. Click Below to Get Off-Campus Access.
News and Announcements
LUMS Team Wins Unilever Talent Hunt Competition 2015

The LUMS team (Team Lifebuoy) have won the Unilever Talent Hunt Competition 2015. The winning team of Unilever Talent Hunt (UTH) 2015 along with all three best presenters are from LUMS. The Unilever Talent Hunt (UTH) is a business competition which aims to create the organisation's presence as an employer amongst the best universities of Pakistan. It gives the students the opportunity to showcase their academic and strategic intelligence. In 2014, Unilever built the competition on the platform of the Unilever Sustainable Living Plan (USLP) to create awareness and also provide students with a chance to contribute to the USLP. This year's competition focused on the sustainability agenda of differet Unilever brands, which are leveraging Unilever's global learnings to inspire people to take small, everyday actions to create a brighter future for us all.

Prioritization and Decision Making' for LUMS Administration at REDC

Lahore University of Management Sciences (LUMS) is one of the leading universities in Pakistan. In the last ten years LUMS human resource has expanded in scale and diversity. In order to facilitate the management aspects, LUMS human resources department conducted programme on "Prioritization and Decision Making" (January 27 - 28, 2016) at Rausing Executive Development Center (REDC). The programme followed a participant centric approach, designed to address the specific learning needs and challenges of the participant group.

Powering Growth through Innovation & Customer Focus Programme

For any organisation, successful strategy relies on clear leadership choices, based on a deep understanding of strategic context and company ambition. In seeking sustainable and profitable growth, managers must develop expertise for establishing priorities, analyse critically and articulate strategically. In pursuit of achieving excellence, REDC conducted a 4 day customised programme for a leading banking institution on "Powering growth through innovation & customer focus" from November 17-21, 2015.
Imran Siddique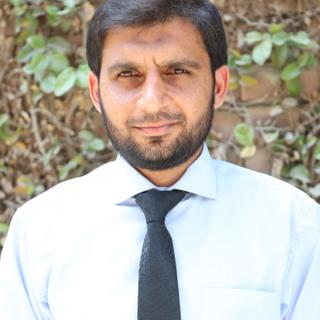 Waqar Aslam